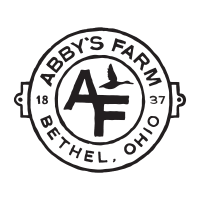 WELCOME TO ABBY'S FARM
One of the Most Exclusive Wedding Venues in Cincinnati
One of the Most Exclusive Wedding Venues in Cincinnati
No neighbors, no freeways, no noise – just pure nature & bliss.
Picture this….total privacy, exclusivity, no outside visitors, no interruptions – just you and your loved ones together on your special day. This historic property is situated on 130 acres located just 35 minutes from I-275. Features include multiple indoor/outdoor ceremony and reception locations, 11 acres of water as well as overnight accommodations. Couples love that we're one of the few outdoor wedding venues in Cincinnati, offering all-inclusive package options for weddings and elopements.
"Peaceful and serene as it is set back away from the main road. The ceremony was held by the large body of water in mid-September. Ideal for a smaller wedding. Loved that the back deck overlooks the water." – Robin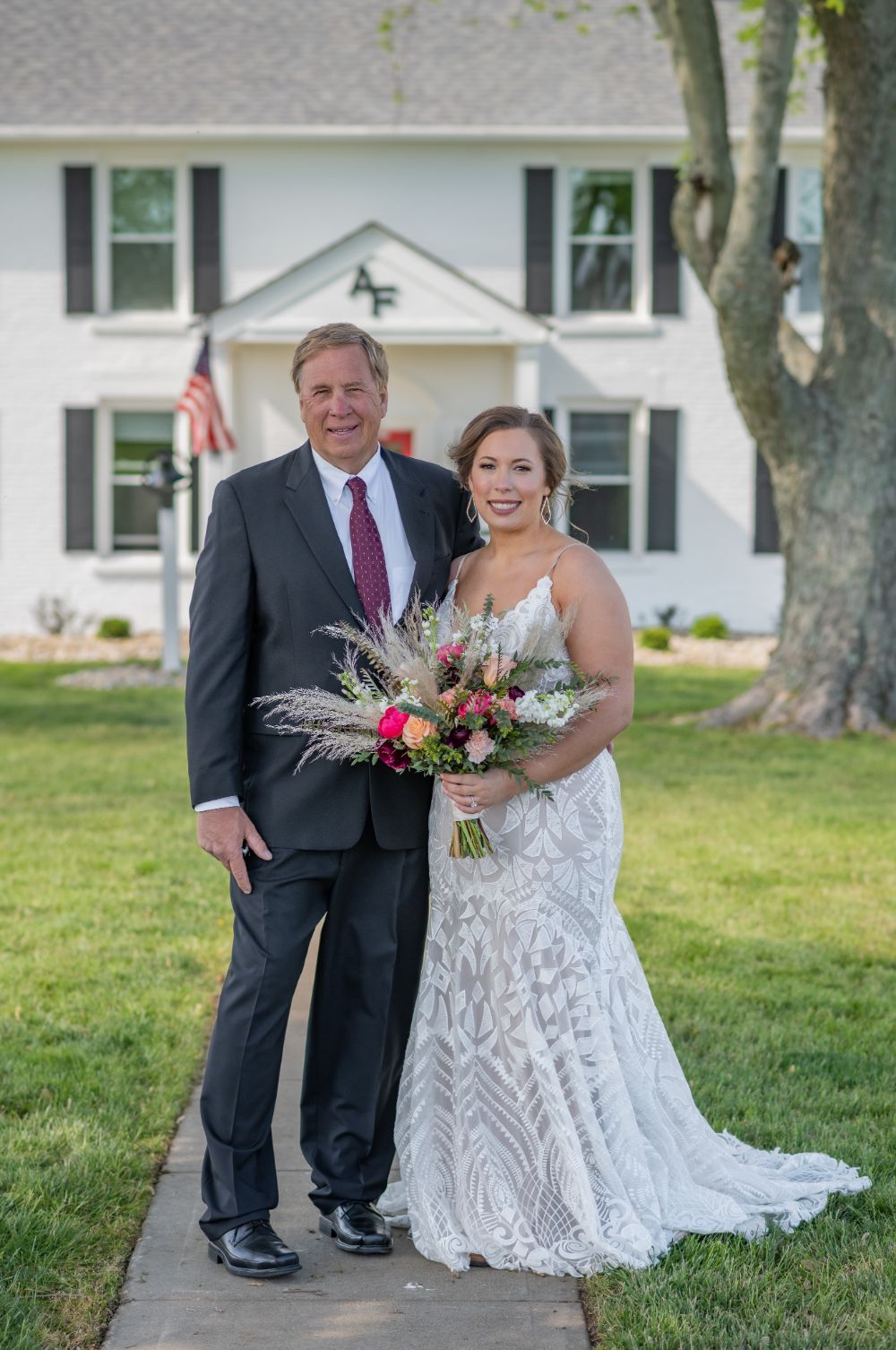 WE TURN YOUR WEDDING DREAMS INTO A REALITY
From the moment you arrive, you will be greeted by our loving staff, who will attend to your needs throughout the day. The historic home, restored barn, cozy furnishings, and attentive staff set the tone so you can relax as you get ready for your special day.
We do our best to take care of everything you desire. Let's create a custom experience that's perfectly suited to your wedding vision.
The Farmhouse
This Historic 1837 Colonial farmhouse is a cheerful space that has been fully refurbished to create the perfect space for you to relax, rejuvenate and get ready for your wedding.
Reception Barn
This completely renovated 1900's Barn features exposed beams, 14′ ceilings, vintage lighting, original siding, modern amenities, and a spacious wrap-around porch overlooking our 5-acre lake. The views are beyond description.
attractions & benefits
FROM HIKING TRAILS TO LODGING & CAMPING
benefits to staying here
At Abby's Farm, you will enjoy the privacy of 130 acres of stunning Ohio Valley terrain bordering the Big Indian Creek. The property boasts gorgeous sunrises and sunsets, with outstanding panoramic views overlooking water features, rolling hills, and beautiful hardwoods.
walking & biking trails
Enjoy 5 miles of paved trails that wind through the entire property. You & your guests can enjoy a walk, run, or even use one of our bikes ride to explore this Historic Estate estate. Whether you need to step away to have a moment together or take a group walk, our trails are the perfect setting to enjoy nature & this peaceful property.
Close & Convienent
We are the most unique and beautiful wedding venues in Ohio located just 30 minutes from Cincinnati @ I-275.
30 mins from I-275 Cincinnati, OH

1 hr 30 from Dayton, OH

2 hr from Columbus, OH

2 hrs from Louisville, KY