about abby's farm
ONE OF THE TOP ALL INCLUSIVE WEDDING VENUES IN OHIO
standards
Here at Abby's Farm, we understand that your wedding is so much more than just a day. It's a once-in-a-lifetime opportunity to spend time with family and the ones you love. Your wedding day and so many other celebrations are centered around family. Not just the family you are born into but also the family you join on your wedding day and the family you create throughout your life. We support LBGTQ and believe in "Love All". We welcome all nationalities/lifestyles as we believe diversity is an important and beautiful thing. Helping others create a lifetime memory on Abby's Farm is our Primary aim.
support small support local
There is nothing that makes us happier than to hear that we have become an important part of your life and celebrations. Owner Joby Houck brought life back into restoring this Historic Farmhouse,  Reception Barn, and this property as one of the top all-inclusive wedding venues in Southern Ohio. Helping support small as well as local entrepreneurs is where we aim to establish vendor relationships.
we got this
When it comes to planning and hosting weddings and events of all kinds, we are experts – Especially if it involves families and loved ones coming together. We promise to give couples the best experience and a private, gorgeous atmosphere to create memories that will last a lifetime. We are excited that you're considering us for your special day!
"My husband and I decided to go a different route with our wedding and wanted to do something different and off the beaten path. When we discovered Abby's Farm, we fell in love with the property." – Elizabeth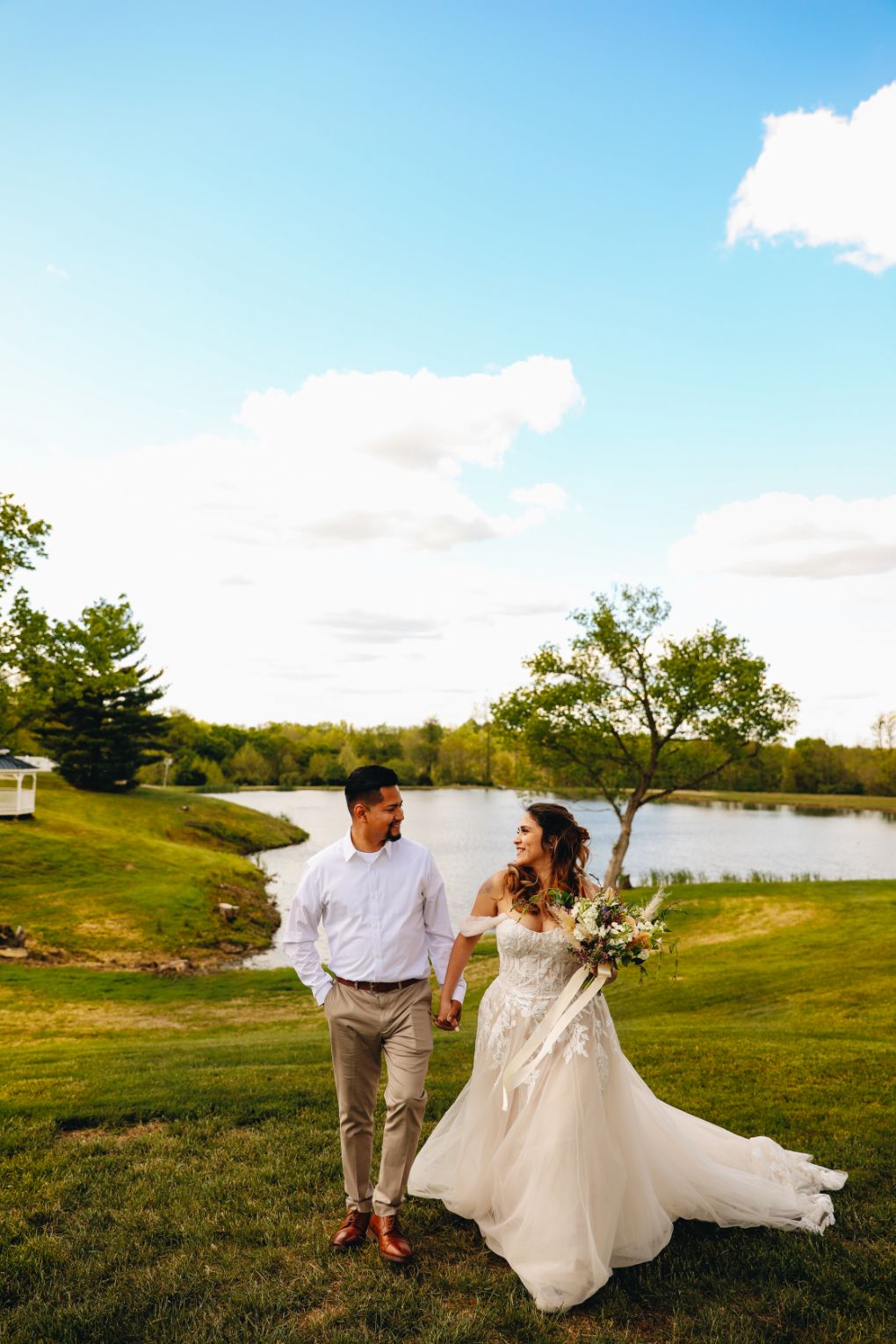 All The Perks
When you book your wedding at Abby's Farm, you get lots of inclusions, amenities, & special benefits. These include an on-site event supervisor, 6, 3, & 1-month planning meeting, set-up, tear down, and clean up, 5 miles of paved walking trails, lakeside firepit service, rehearsal dinner availability, an incredible sound system, golf cart shuttle, white ceremony chairs and tables, multiple photo opportunities, outdoor games, & more.